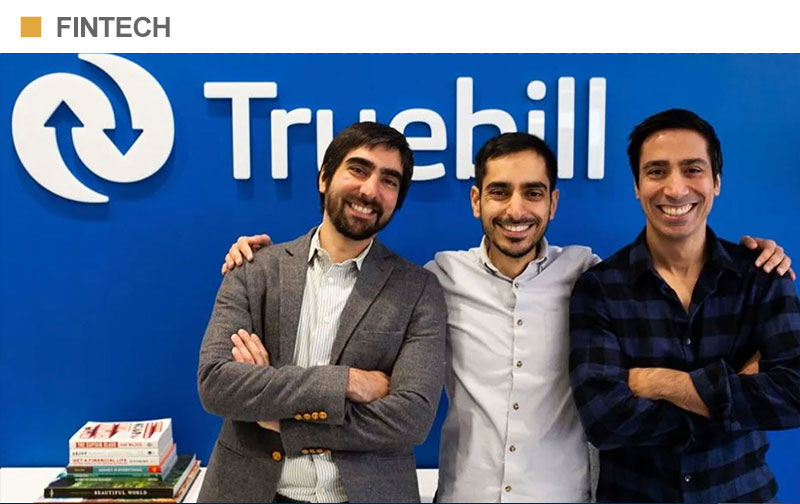 by Bobby Yazdani, Founder & Partner
As a prolific technology investor, I have the privilege of working with many great entrepreneurs and watching them build transformative, industry-leading companies from scratch. And sometimes, when I'm really fortunate, I have the good fortune of working with amazing entrepreneurs who not only succeed but inspire.
That's the case with Haroon Mokhtarzada and his brothers Idris and Yahya. First, I want to congratulate them on the sale of their company Truebill to Rocket for $1.275 billion in cash. This is a tremendous deal that brings millions of Truebill clients to the Rocket platform and is expected to add about $100 million in annual recurring revenue to Rocket.
I initially met Haroon and his brothers back in 2005, when I funded their first startup, Webs.com, one of the first major companies that enabled users to design their own websites for free using a standard set of templates. I was immediately impressed with their intelligence—Haroon graduated from Harvard Law School—and entrepreneurial drive. By 2011, Webs.com had produced about 50 million websites. That's the year it was acquired by Vistaprint for $117.5 million. 
In 2015, the Mokhtarzada brothers founded their next company, Truebill. I was involved from early on, and Cota Capital went on to participate in the company's Series A financing and all subsequent funding rounds. 
This was the early days of fintech. As a market, it was still unproven. But Haroon and his brothers had a vision to help millions of Americans take control of their financial lives and save significant amounts of money. What started out as an app that helped people cancel their unwanted subscriptions gradually evolved into an essential tool for improving credit scores, tracking spending, building budgets, and lowering monthly bills for more than 2 million Americans.
3 Reasons Truebill Succeeded
For me, funding Truebill was a no-brainer. I knew from experience that Haroon is a product-driven CEO who understands how to scale a company. He is tenacious, highly focused and obsessed with the user experience and customer satisfaction.
Haroon and his brothers are also first-rate human beings with tremendous character. They treat everyone they encounter as equals and don't have a pretentious bone in their bodies. This really resonated with me because one of our core investment philosophies at Cota is supporting technologies that are inclusive. Platforms that encourage inclusion and empower millions of people to live better lives are exactly the kinds of opportunities we want to back. Quite simply, the universe wants entrepreneurs like Haroon and companies like Truebill to succeed.
And succeed it has, which I attribute to three key factors (in addition to the universe). First, from day one Truebill had a powerful value proposition: saving people money. And it continued to build on that value proposition by developing a broader set of offerings and delivering a full-service platform. Second, it had an incredible team. Rocket is not just acquiring an amazing product in an amazing market, it is also getting one of the very best consumer fintech teams in the world. Third, Truebill's product-focused strategy was spot-on from the start. Instead of chasing headlines or spending wildly on its brand, the company remained committed to building the very best product it could for its customers.
3 Brothers With a Deep Desire to Win
The story of Truebill and the Mokhtarzada brothers is a uniquely American story. Their parents are Afghan refugees who fled the Soviet invasion and arrived in the U.S. in 1983 with virtually nothing in their pockets. Haroon was 3 years old at the time. He watched as his parents went about starting their own company in their basement and gradually building up a successful business by virtue of their resourcefulness and persistence. This instilled an appreciation and passion for entrepreneurship in the brothers.
Which is one reason why the brothers are so successful today. I firmly believe that entrepreneurship is not for everyone. To be an entrepreneur, you need to be an underdog. You need to be a bit of an outsider. You need to be persistent and never take no for an answer. You need to stick to your vision, even when others don't believe in you. And you need to have a deep-rooted desire to win.
The Mokhtarzada brothers possess all these traits in spades. They have a toughness and grit along with a deep belief in their vision. Back in 2015, when they launched Truebill, it was not obvious we would be living our financial lives on our phones. When they went to raise their first round, there were a lot of naysayers who didn't believe their idea was sustainable or that their product was sexy enough. But they remained committed to always improving their platform and proving the doubters wrong.
Truebill Helps Millions Live Their Best Financial Lives 
Those efforts have now paid off hugely with the nearly $1.3 billion acquisition by Rocket. In many ways, Rocket is the perfect partner for Truebill because it too is an inclusive company. Rocket leverages technology to remove friction from financial transactions and make it easier for millions of Americans to get a mortgage. Truebill, for its part, helps millions of young Americans save money so they can afford their first home. 
In this way, Truebill will function as the top of the sales funnel for Rocket. And, by joining forces with Rocket, Truebill will be able to extend its reach and connect millions of consumers with even more services so they can live their best financial lives. This is a new chapter for the Mokhtarzada brothers and the entire Truebill team, and all of us at Cota Capital couldn't be more excited for what lies ahead!