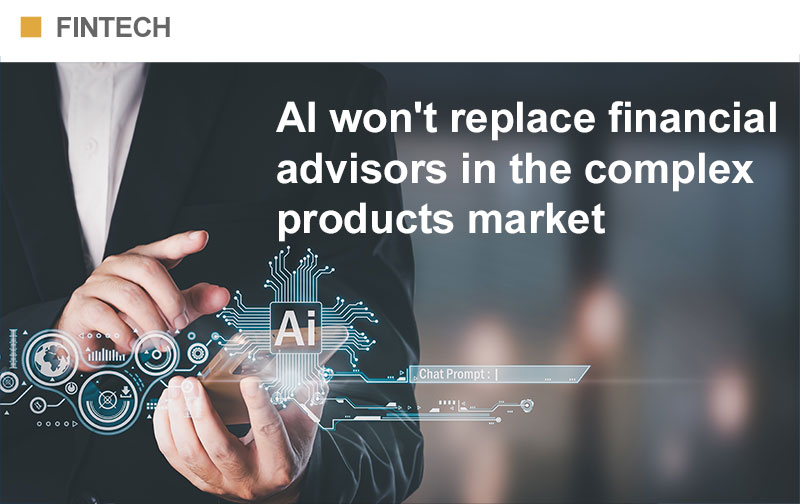 No matter how advanced generative artificial intelligence becomes, in some industries, humans will always matter. This is especially true for complex product markets — including wealth management, complicated insurance plans or mortgage transactions. Individuals purchasing large deductible programs or seeking help navigating the market want expert advisors to guide them, not chatbots.
But these industries are undergoing a transformative period, and whether consumers will rely on advisors from major firms like Morgan Stanley or turn to tech-driven advisory platforms is less clear.
For decades, individuals seeking complex products or services turned to large corporations like Merrill, Morgan Stanley, Coldwell Banker or AIG. Why? They had the best advisors with the most robust back-office support and top technology. But this is changing and there is an emerging fight between big firms and disruptive, tech-backed advisory platforms for the best personnel.
Due to a confluence of workforce and technological trends, professionals in the field of complex products are setting off on their own and bringing clients, and market share, with them. This will only accelerate in the coming years, shaking up these industries, decentralizing services and bringing more competition and options to consumers via an emerging workforce that favors flexibility and independence over the historical rigidity of big-box firms.
Wealth management provides a great example. According to a recent report by Cerulli Associates, as of 2021, roughly $2.4 trillion, approximately 8% of industry assets, were managed by investment advisors planning to retire by 2026. This report finds that "over the next five years, advisor headcount growth will turn negative." At the same time, advisors are turning away from large Wall Street banks and regional brokerages. The number of advisors affiliated with independent registered investment advisors (RIAs) has proliferated as the "fastest-growing form of advisor affiliation over the last decade."
The insurance industry tells a similar story, with the 2022 Agency Universe study showing 4,000 new independent insurance agencies opening up between 2020 and 2022.
What these examples show is that the workforce of today is seeking out options other than major firms. While changing demographics and new workplace preferences are driving complex product providers from larger firms to smaller practices, new technology platforms are enabling and facilitating the underlying transition.
In the past, advisors relied heavily on a robust back office to handle payroll and accounting, HR, IT, compliance and other functions. This was augmented with cutting-edge technology platforms to streamline their services. Advisors needed the Coldwell Bankers and the Morgan Stanleys of the world to manage and support their clients and keep their books of business humming along.
Smaller firms or independent advisors couldn't afford robust back-office staff or the most up-to-date technology that would make employing a large back-office less critical. Firms or individuals that did try would get pinched during downturns.
But with the advent of SAAS and new platforms across financial services, real estate and insurance, this is quickly changing. Smaller, more dynamic and tech-forward players are gaining an edge.
New software solutions from innovative fintech, insurtech and proptech startups are digitizing and automating the back office to create far more opportunities for professionals and advisors in these industries to leave legacy firms for independent opportunities or smaller agencies. In fact, technology is cited as critical to real estate brokers when picking an agency and key to serving their clients and growing their businesses.
Professional advisors in the front office are not going anywhere, but with the rise of new software solutions, the way they serve customers will inevitably shift toward a technology-led approach. Big firms and disruptive platforms, therefore, will be competing for the top advisors and their books of business.
The multitrillion-dollar complex products industry is undergoing a significant transformation with far-reaching implications for consumers, companies and advisors. The era of big firm domination in these markets is gradually giving way to a new chapter characterized by independent and technologically empowered advisors. Consumers now have more choices, while professionals can embrace the freedom, flexibility and enhanced capabilities offered by advancements in technology.
As the landscape continues to evolve, embracing independence and leveraging technology will be key to thriving in the competitive complex products industry of the future.