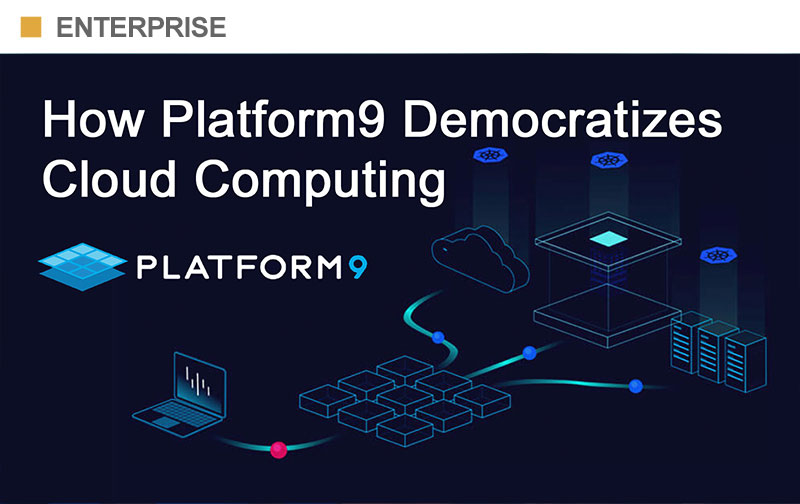 by Eric Lee, Principal
Platform9 sits at the convergence of two major market trends: (i) enterprise cloud adoption and (ii) telecom network virtualization and 5G adoption. Application containers are an emerging, but rapidly growing market with total spend expected to exceed multiple billions over the coming years. In addition, network operators are undergoing a network refresh driven by 5G, and Kubernetes is a popular framework to help carriers manage 5G services within a containerized framework.
Kubernetes has become the defacto standard for building out hybrid and edge applications. Gartner predicts that 85% of large enterprises in mature economies will use container management and edge workloads will comprise 30% by 2025 due to growing adoption of cloud-native applications and infrastructure. However, the journey to cloud native is fraught with complexity. Developers need to understand micro-services, platform engineers need to operationalize Kubernetes, and ongoing upkeep of cloud native applications is extremely difficult. Moreover, high quality Kubernetes talent is difficult and expensive to hire.
Platform9's vision is to democratize cloud computing with an open, distributed cloud architecture. Their SaaS Kubernetes platform helps enterprises deploy and manage clusters across edge, private, and public clouds thus enabling them to implement an "Open Distributed Cloud." Platform9 offers customers the ability to effectively offload day 2 operations, giving them the ease of use of public clouds with any infrastructure they choose. They bring an innovative approach as their SaaS delivered Kubernetes management platform fully automates operations, remotely provides monitoring and security patches, and collects health data to proactively alert and remediate problems. Platform9's intuitive user interface enables customers to deploy and manage application containers in minutes vs. days or weeks across hybrid infrastructure – public, private, and edge. Platform9 also differentiates itself by allowing customers to avoid lock-in, an important determining factor in many vendor decisions.
The business has major Fortune 1000 customers in both the Enterprise and Telecom space, which include Juniper Networks, Mavenir, and Redfin. Customers value Platform9's strong enterprise capabilities, multi-cloud optionality, secure platform, application layer support, 99.9% uptime SLA, and high degree of automation.
CEO Bhaskar Gorti, a former Nokia and Oracle executive, is a capable executor who brings a high level of sophistication to the business. He is complemented by four technical co-founders, each with several years of experience and were early senior engineers at VMware.
We feel fortunate to be working with Platform9 and look forward to their continued success!